We are proud to offer a wide variety of deliciously sweet wines, in the spirit of our slogan, "Country in a Bottle!"
Ad Amare Vino
Sweet White Wine
Muscat is one of the oldest and most well known grape families in the world. This wine has very strong perfume-like aromas, consisting of rose, citrus, and tropical fruit. That is why we call it Ad Amare Vino, "To love Wine."
We Sure Do! 
Apple Crisp
Apple Wine
Just as wines made from grapes are simply fermented grape juices, apple wine is simply fermented apple juice. It is all about delicacy, not grandeur. It has a blossom fragrance and a light, refreshingly tart, yet fruit-driven flavor.
Cheers! 
Bella Notte
Blackberry Wine
"Bella Notte" (Italian for "Beautiful Night") is a song for the 1955 animated motion picture Lady and the Tramp from Walt Disney Productions. Pair it with spaghetti and share the bowl just as the lady and tramp did. 
Salute! 
Cranberry
Cranberry Wine
Cranberries can be a contested relationship at the dinner table. So instead of the cranberry sauce, try some deliciously tart, yet sweet, cranberry wine. Serve this fruit-forward wine with your old and new traditions!
Cheers!
Elderberry
Elderberry Wine
Elderberry wine is a wonderful drink when the weather turns cold and you find yourself in from of a fire with friends and food. These little berries have captured imaginations for thousands of years, and today, their magical powers are bottled just for you.
Cheers!
Husker Red
Sweet Red Wine
Created by a Midwestern transplant, this wine is named after the family dog, Husker. This sweet, fruity wine was specifically made for those special family get togethers, where from which the kids fed the dog under the table.
"Husker!"
Irresistable
Blackberry and Blueberry Wine
Our blackberry wine, teamed with our blueberry wine, fortified into a black and blue. A truly irresistable blend that would be a perfect pairing with vanilla ice cream.
Enjoy!
La Te Da
Sweet Fruit Wine
Seasonal. This traditional country-style fruit wine has been hand made with fresh blueberries, rasperries, and blackberries. The result is a full-bodied wine with a sweet finish. This pairs well with poultry or beef. Enjoy with a square of dark chocolate.
Cheers!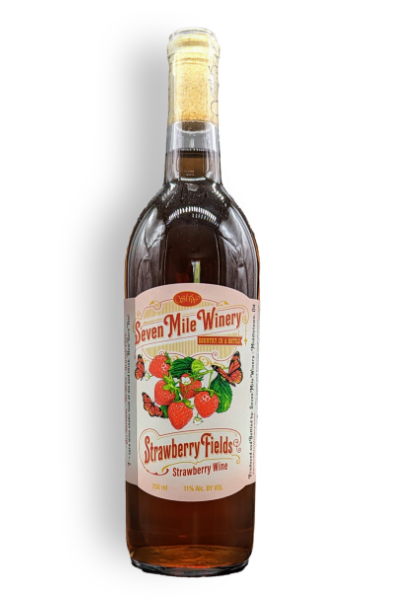 Strawberry Fields
Strawberry Wine
The sweet and innocent taste of strawberries, embraced by sinful alcohol, is in this bottle of delicious strawberry fields. You will be charmed by the full furity aroma of fresh berries and overwhelmed by its rich authentic flavor.
Magnifique!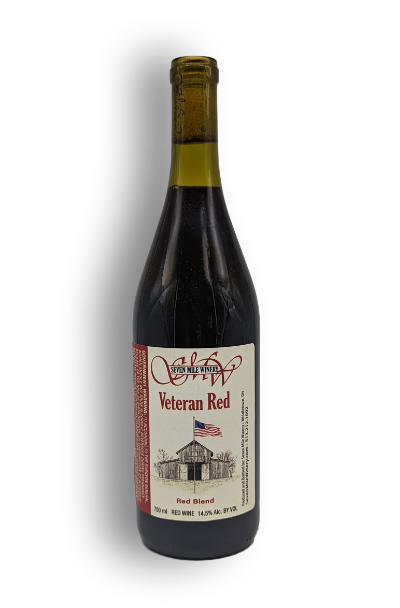 Veteran Red
Red Blend Table Wine
We took two of our favorite wines and paid homage to our American soldiers. We did this because we love our military as much as our wine. This wine takes Sangiovese and Petite Sirah to make it taste so great.
Hoorah!
Wild Crush
Blueberry Wine
Blueberry wine can provide more healthy compounds than white or red wines. This sweet, medium-bodied wine is up for whatever. Try it with cheesecake or pancakes.
Salute!
Hours
| | |
| --- | --- |
| Monday | CLOSED |
| Tuesday | CLOSED |
| Wednesday | CLOSED |
| Thursday | 5PM - 9PM |
| Friday | 5PM - 9PM |
| Saturday | 1PM - 9PM |
| Sunday | CLOSED |
Address
3526 Somerville Jacksonburg Rd.
Middletown, Ohio 45042